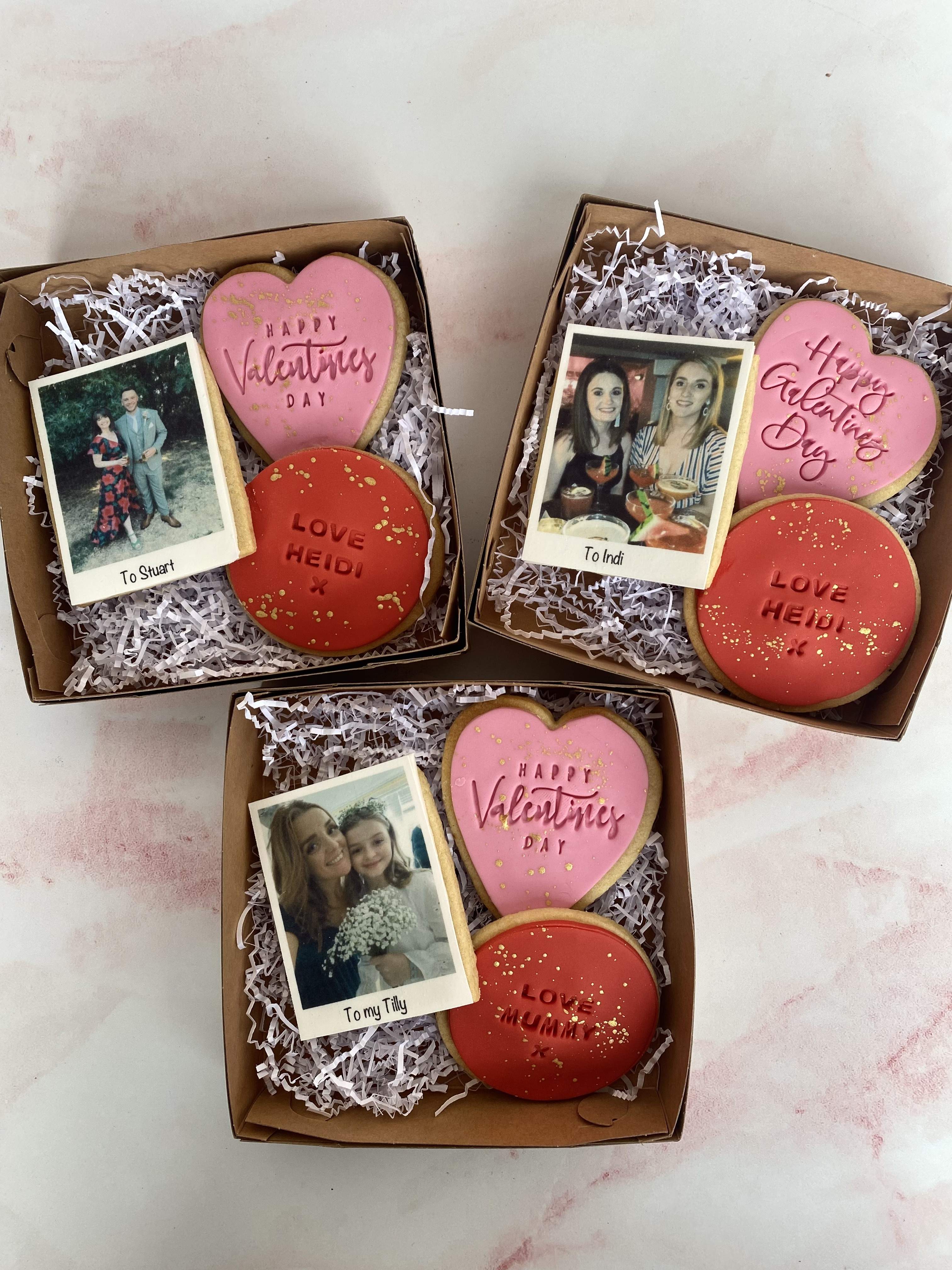 Valentines Polaroid Biscuit Box
£15.00
Set Text for the heart biscuit
Valentines Polaroid Bisciut Box. Make your gift incredibly personal with one of our polular polaroid biscuit boxes!

After purchasing, please email us the image you would like for your box, along wth the text to be wirtten underneath the photo & and the text to be added on to the round biscuit. Enquiries@heidiscakes.com

These products contains, eggs, dairy, gluten, wheat + milk.

Please get in touch for full ingredients if required. We use all known allergens in our kitchen, unfortunately no product can be trace free of any allergens (including nuts).
Collection from
Heidi's Cakes, Unit 10 Chantry Court, Plumpton Way, Carshalton, Surrey, SM5 2DG.
Collections are on Saturday 11th February 10am-2pm OR Monday 13th February 2pm-6pm. Please let us know in the comment box on check out which date you shall be collecting, to ensure your bake are as fresh as possible!