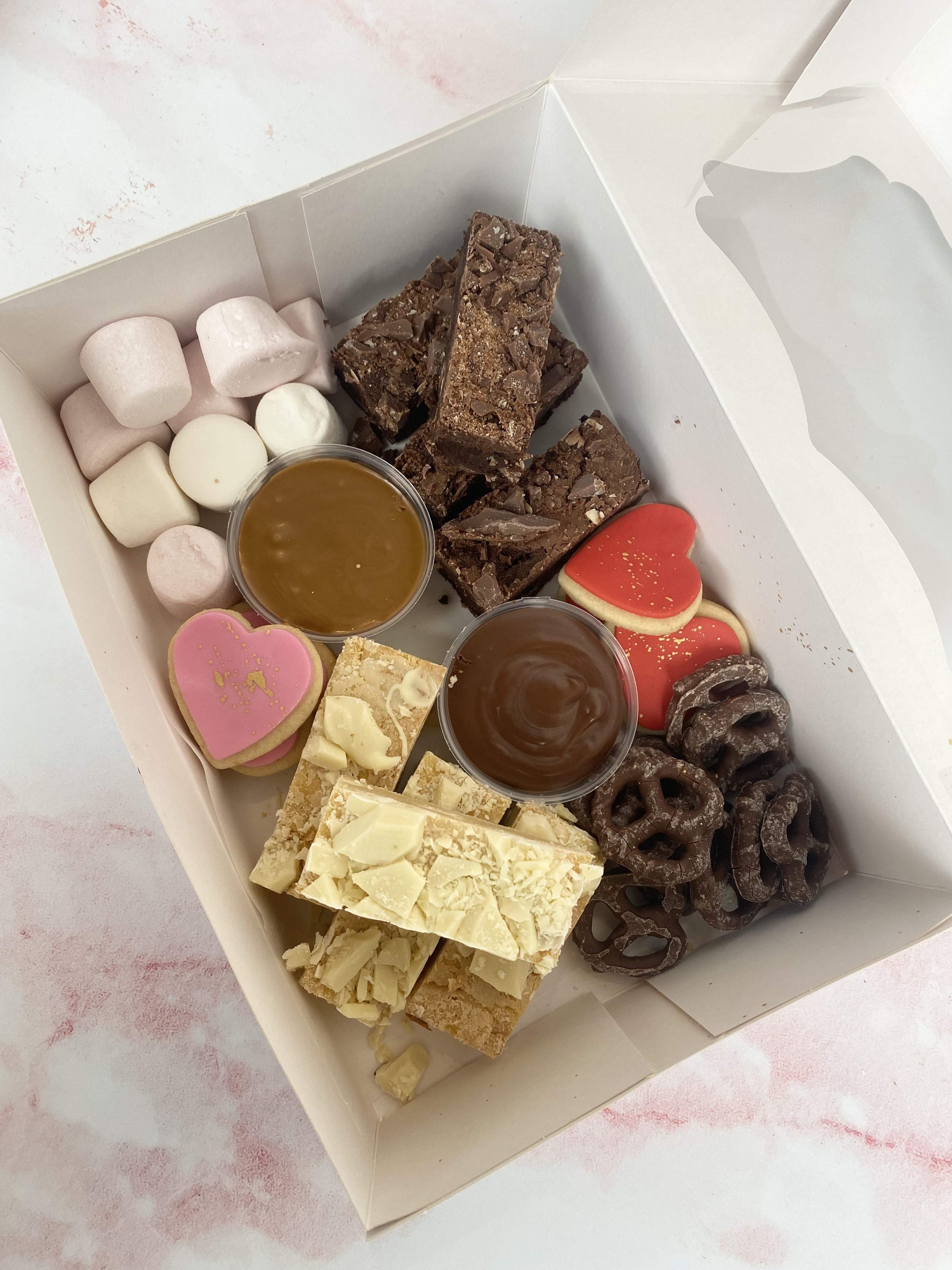 Valentines Date Night Dipping Box (Regular)
£20.00
Dipping Pot 1
Dipping Pot 2
Valentines Date Night Dipping Box (Regular). The perfect date night dipping box!
Ths box contains 4x half size chocolate chip brownies, 4x half size chocolate chip blondies, 6x mini heart sugar biscuits, chocolate covered pretzels, marshamellows, and 2 dipping pots.
This product contains eggs, dairy, gluten, nuts, wheat + milk. This is not suitable for vegetarians.
Please get in touch for full ingredients if required. We use all known allergens in our kitchen, unfortunately no product can be trace free of any allergens.

All collections are from:
Unit 10 Chantry Court, Plumpton Way, Carshalton, SM5 2DG.
Collections are on Saturday 11th February 10am-2pm OR Monday 13th February 2pm-6pm. Please let us know in the comment box on check out which date you shall be collecting, to ensure your bake are as fresh as possible!