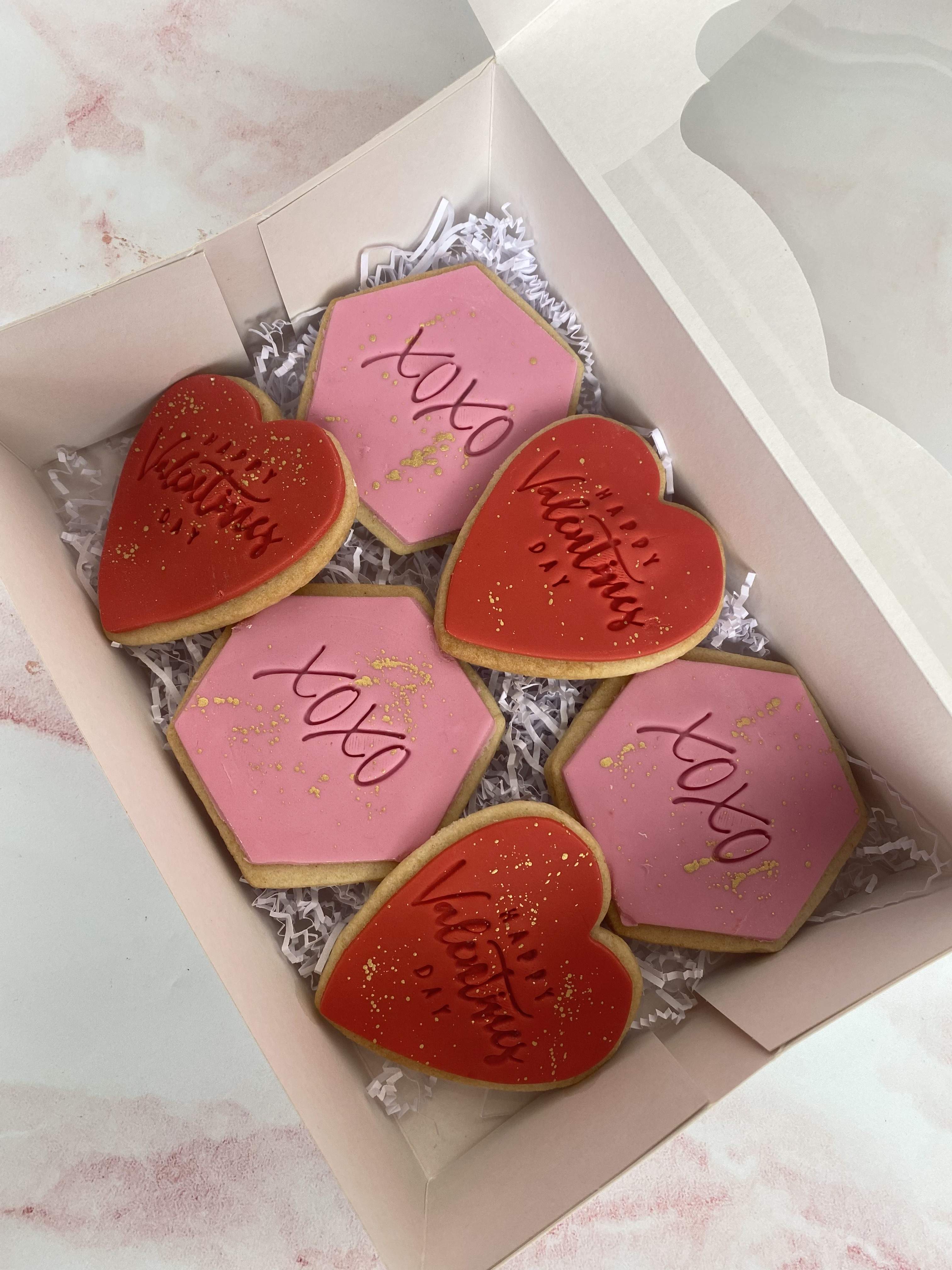 Valentines Biscuit Box
£16.00
Valentines Biscuit Box
6 Vanilla sugar biscuits decorated as shown.

This product contains eggs, dairy, gluten, wheat + milk.
Please get in touch for full ingredients if required. We use all known allergens in our kitchen, unfortunately no product can be trace free of any allergens.
All collections from:
Heidi's Cakes, Unit 10 Chantry Court, Plumpton Way, Carshalton, Surrey, SM5 2DG.
Collections are on Saturday 11th February 10am-2pm OR Monday 13th February 2pm-6pm. Please let us know in the comment box on check out which date you shall be collecting, to ensure your bake are as fresh as possible!