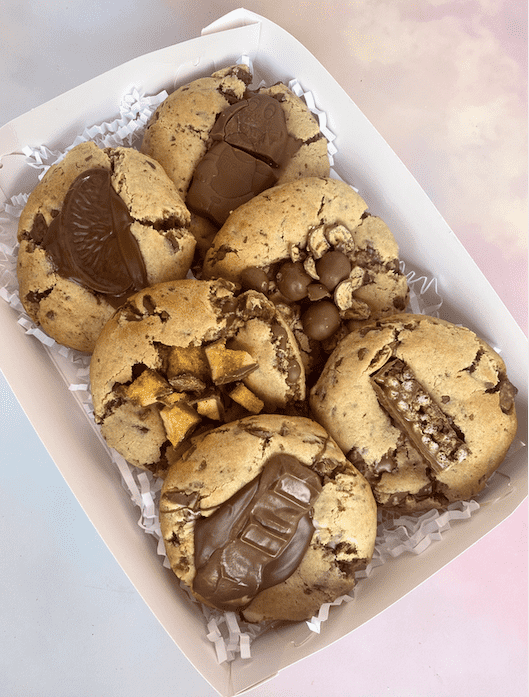 Father's Day NYC Cookie Box
£18.50
Father's Day NYC Cookie Box
Is your dad a cookie lover?! Then this is the perfect indulgent gift for him!
1 x Malteser NYC Cookie
1 x Chocolate Orange NYC Cookie
1 x Crunchie NYC Cookie
1 x Kinder and Nutella NYC Cookie
1x Toffee Crisp NYC Cookie
1x Caramel Freddo NYC Cookie
These cookies are presented in a clear lidded box and hand tied with silk ribbon to make the perfect gift. This product contains eggs, dairy, gluten, nuts, wheat + milk. Please get in touch for full allergen & ingredients if required.
All collections from:
Heidi's Cakes, Unit 10 Chantry Court, Plumpton Way, Carshalton, Surrey, SM5 2DG.
Collections are on Saturday 17th June between 11am-3pm.