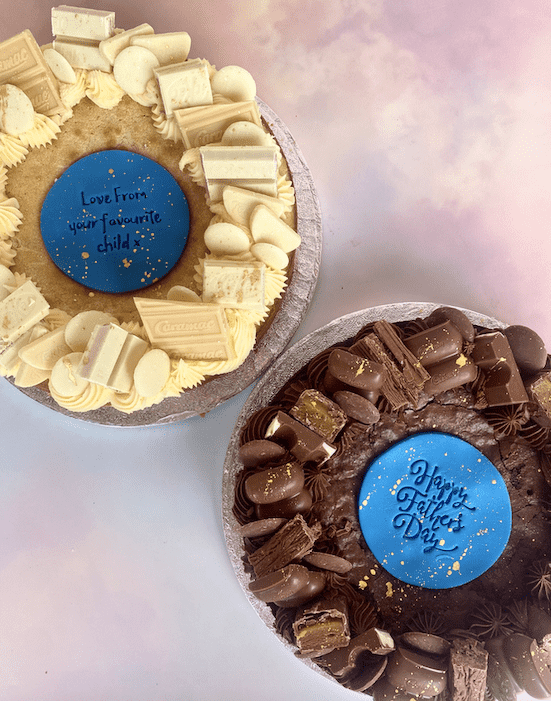 Father's Day Brownie/Blondie Slab (9")
£30.00
Father's Day Brownie, Blondie or Half and Half Slab (9") The pefect gift for a non cake lover or dessert over Father's Day weekend!
The blondie slab - Decorated with piped white chocolate buttercream and white chocolate themed decoration.
The brownie slab - Decorated with chocolate buttercream and chocolate themed decoration.
The half and half salb - Half of each one attatched together!
These products contains, eggs, dairy, gluten, wheat + milk.
Please get in touch for full ingredients if required. We use all known allergens in our kitchen, unfortunately no product can be trace free of any allergens (including nuts).
Collection from
Heidi's Cakes, Unit 10 Chantry Court, Plumpton Way, Carshalton, Surrey, SM5 2DG
Collections are on Saturday 17th June between 11am-3pm.