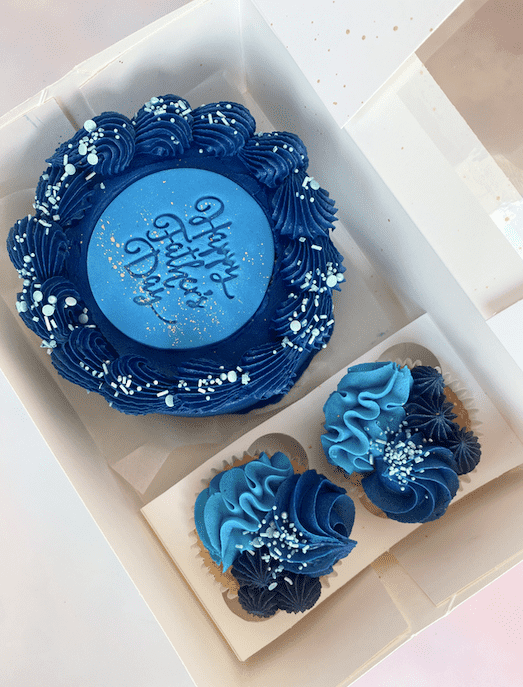 Father's Day 5" Mini Cake and Cupcake Box
£28.00
Sponge Flavour
Centre Inscription
Father's Day 5" Mini Cake and Cupcake Box!
A popular option for Heidi's Cakes which we have chosen to keep on the menu again for Father's Day! This serves 4-5 and is a great alternative to cupcakes!

Your choice of either Vanilla, Chocolate or Lemon Sponge for both the cake and cupcakes, please select from the drop down menu.
The box is decorated as shown in the image with piped blue buttercream and sprinkles. The centre inscription is your choice of 'Happy Father's Day', or 'Love From Your Favourite Child x'
These products contains, eggs, dairy, gluten, wheat + milk.
Please get in touch for full ingredients if required. We use all known allergens in our kitchen, unfortunately no product can be trace free of any allergens.
All collections from
Heidi's Cakes, Unit 10 Chantry Court, Plumpton Way, Carshalton, Surrey, SM5 2DG.
Collections are on Saturday 17th June between 11am - 3pm.